Instructor: Anne Marie Schultz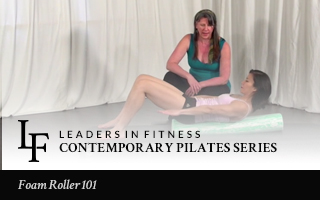 Foam Roller 101
A great way to challenge your clients (especially the more intermediate and advanced clients) the unstable surface of the roller makes even the most basic Pilates exercise challenging, calling upon the deep core muscles to stabilize the body on the moving surface of the roller. Additionally, the roller can help in learning balance, improving posture, building strength, and relieving tension.
Pilates
::
Contemporary Pilates Series
Instructor:
Anne Marie Schultz
Leaders CEU's:
1.00
Continuing Education Credits
:
Leaders in Fitness - 1.00 | Power Pilates - 1.00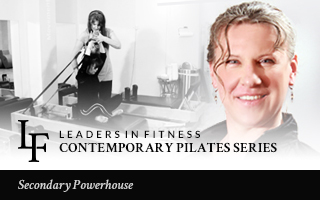 Get Back! Your Secondary Powerhouse Connection
This workshop will help clarify your understanding of the components and movements of the Secondary Powerhouse. You will leave with a good working knowledge and understanding of the exercises and ways you can help your clients strengthen, stabilize, and healthfully work with this part of their body. We will be starting with an in-depth anatomical look at this very cool part of our body, and then move to actually working with the Pilates equipment and exercises that can help our clients stretch, strengthen, and stabilize in this area.
Pilates
::
Contemporary Pilates Series
Instructor:
Anne Marie Schultz
Leaders CEU's:
1.25
Continuing Education Credits
:
Leaders in Fitness - 1.25 | Power Pilates - 1.25