Is your club manager or owner asking you to walk the floor, talk with club members and sell them into the personal training program? What if you could attract more clients without having to sell? Dr. Perlus is here to share with you specific techniques that will make recruiting personal training clients simple. At the end of the presentation, you will know exactly what to do to fill up your training schedule and put more money in the bank.

Instructor: Haley Perlus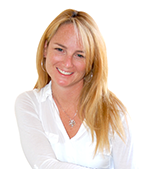 With a Ph.D. in Sport and Exercise Psychology and M.S. in Sport Pedagogy, Dr. Haley Perlus is an adjunct professor at the University of Colorado Colorado Springs, seminar leader at top sport and fitness conferences, is the consultant to National Team and Division I athletes, published author of The Ultimate Achievement Journal and The Inside Drive, and appointed Industry Leader by IHRSA. A former elite athlete, coach, group fitness instructor and trainer, Dr. Haley Perlus is an expert at empowering individuals to achieve peak results.
---