This Visual Training Manual is a compliment to the Movenze Instructor Certification. Inspired by contemporary dance, Movenze is a total body transformation that explores different muscle actions, combinations, lines and dynamics - allowing the body to respond spontaneously and instinctively to stimulation. A fusion of techniques and master of movements, Movenze gets the results you are looking for while toning, lengthening and strengthening the entire body.

Instructor: Ilaria Malvezzi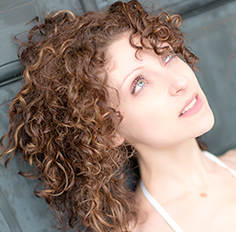 Ilaria Malvezzi is a contemporary dancer from Italy. Her passion for movement, body dynamics and physical expression inspired her to study and dance with internationally acclaimed master teachers and choreographers. She moved to New York in 2005 where she pursued studies in exercise physiology and became a certified personal trainer and licensed massage therapist. In 2012, Ilaria began studying with Thomas G. Waites at TGW Actors Studio to broaden her skills and grow further as a performer and artist. Dance and theater continue to intrigue her and drive her interest in the human body, its performance, and its boundless potential and talent.
---