The number one question fitness professionals get asked is "how can I lose weight?" With mystery and mythology surrounding the topic, this course reviews the evidenced-based fundamentals of healthful weight loss, and categorizes and deconstructs more than 30 of the most popular diets. The course will give you both insight and language to answer that common question with authority and confidence. Learn from a credentialed counselor with two decades of counseling experience in weight loss to both Hollywood celebrities and regular folks how to answer the questions and guide your clients to safe and maintainable weigh management.

Instructor: Dominique Adair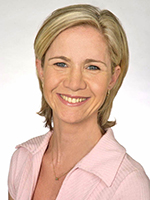 Dominique Adair, M.S., RD, is well known for her work with the entertainment industry, athletes, and her contribution to cardiovascular and cadiometabolic wellness. She is a nutrition counselor, media consultant, certified fitness professional, certified Clinical Lipid Specialist, Tobacco Treatment Specialist and freelance health and nutrition writer. Adair serves as an advisor and on-air commentator to electronic and print media, develops curricula and texts, and sits on the advisory boards of several national fitness and wellness organizations. She recently partnered with Dr. Oz and ShareCare, making wellness and a healthy weight a realistic and accessible goal for hundreds of thousands of people. A Registered Dietitian, Adair earned her undergraduate degree at Barnard College/Columbia University and master's degree in clinical nutrition from City University of New York, graduating from both school with phi beta kappa honors. After spending ten delightful years in Southern, CA, Adair recently returned to her native New York with her 13-year old son and husband of 25 years.
---