The bodyART™ Beginner Workshop will give you a solid foundation and the energetic understanding of the exercises that will help enable you to construct and teach an ambitious and harmonious bodyART™ session. The whole body workout follows five different energy forms which are related to the five elements. By using exercises from therapy, strength and flexibility training combined with classical breathing techniques the body will be strengthened and stretched by the same time, stress will be released, backpain relieved and the posture and body awareness improved. The unique deep work-part provides a moderate cardio vascular training during a body and mind class.

Instructor: Julia Przybilka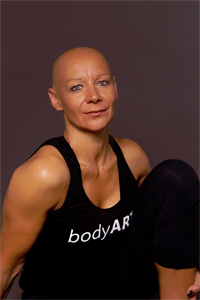 As a Aerobic Master instructor with various additional educations and more than 10 years of experience Julia has been the leader of the educational system for IFAA in the area of functional body training, aerobic- and Step training. Parallel, she coordinated the class management for two fitness studios before turning towards holistic training programs. Julia's childhood was determined by movement. 13 years as a artistic gymnast regularly attending ballet, jazz and modern dance lessons taught her to see the body as a functional unit and to combine aesthetic with strength and flexibility. She completed all educations of the BodyART™ training system and the Pilates apparatus and mat training with great passion and commitment. A year ago she opened her own small studio for holistic body training in the Greater Munich area. Since 2006 she has been a part of the BodyART™ education team and since 2009 she is the international franchise manager of the BodyART™ school.
---