The Intermediate Visual Training is the perfect complement to our written manuals and apparatus training program. Learn from the experts in classical Pilates as Susan Moran and Bob Liekens bring our Comprehensive manual to life. Watch and listen as they teach each intermediate exercise utilizing proper technique, flow, and cues on the Mat, Reformer, Cadillac, High Chair, Wunda Chair, Small Barrel, Spine Corrector, Ladder Barrel, and Magic Circle.

Instructor: Susan Moran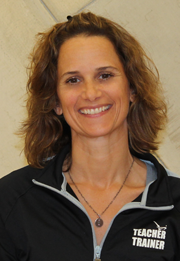 Susan Moran, co-founder of Power Pilates, brings a varied background of professional dance, massage therapy and Pilates training to her work. During her ten years with Doug Elkins Dancers, she won the coveted Bessie Award. Susan's intense involvement in the dance community allows her to bring a knowledge and understanding of stress-related injuries to Power Pilates, which enables her to devise the proper Pilates therapy for their treatment. Susan has taught internationally, setting up Pilates programs at some of the finest spas and studios around the world. She brings to her Pilates work clarity and understanding of how to teach, which is unprecedented in the fitness world. She received her Pilates certification in 1988 from Romana Kryzanowska. Susan believes that "movement is a medicine for creating change in a person's physical, emotional, and mental states". She aided in the development of the Power Pilates Teacher Training Education program.
---