---
Instructors
---
Juan Estrada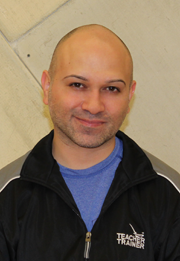 Juan Estrada received his first classical Pilates certification under the direction of Angela Clifford (Body Balance Chicago) in October, 2000. Juan graduated from Columbia College Chicago with a B.A. in Dance with concentrations in Choreography and Performance in June, 1999.
Professionally, Juan has performed with the Chicago Civic Ballet, the Chicago Lyric Opera, the Northwest Ballet Association, Mordine and Company Dance Theatre, Luna Negra Dance Theatre, and for six seasons directed his own dance company, Estradanza, until the company folded upon his move to NYC in 2006. Juan joined the Power Pilates Chicago team under the direction of Liv Berger and Linda Spriggs in 2005. Now as part of the Power Pilates NYC team, Juan has participated in various Power Pilates online classes both in English and Spanish.
---
Lesly Levy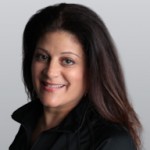 Lesly Levy, PMA_CPT, Senior Teacher Trainer for Power Pilates and VBARRE as well as former owner of Mindful Moves Pilates Center and current Director of Pilates and Pilates Programming for Apogee, has been professionally instructing within the fitness field for over 22 years. Lesly brings with her a vast knowledge of Anatomy, Kinesiology and injury prevention. Lesly obtained her first Pilates certificate from the PhysicalMind Institute, her second from Power Pilates and is Gold Certified with the PMA. She has presented at both ECA and PMA as well as become a regular presenter at Power Conferences in NYC and has traveled both within the US as well as internationally to teach Pilates Training Courses. Lesly is an ACE certified personal trainer (1992) and ACE Group fitness instructor (1993) with certifications from Mad Dog Spin, Yogafit, Indo Row, TRX, VBARRE and Beyond Barre and specialties of recognition in perinatal fitness.