This workshop is designed to outline the anatomical changes that a woman´┐½s body undergoes during pregnancy as well as how exercise can affect pregnancy and clarify precautions and modifications necessary for a safe and effective workout, plus list and define contraindications to exercise. Finally, we will finish by going thru modifications for a beginner as well as a intermediate lesson.

Instructor: Lesly Levy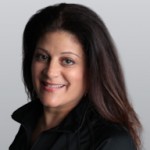 Lesly Levy, PMA_CPT, Senior Teacher Trainer for Power Pilates and VBARRE as well as former owner of Mindful Moves Pilates Center and current Director of Pilates and Pilates Programming for Apogee, has been professionally instructing within the fitness field for over 22 years. Lesly brings with her a vast knowledge of Anatomy, Kinesiology and injury prevention. Lesly obtained her first Pilates certificate from the PhysicalMind Institute, her second from Power Pilates and is Gold Certified with the PMA. She has presented at both ECA and PMA as well as become a regular presenter at Power Conferences in NYC and has traveled both within the US as well as internationally to teach Pilates Training Courses. Lesly is an ACE certified personal trainer (1992) and ACE Group fitness instructor (1993) with certifications from Mad Dog Spin, Yogafit, Indo Row, TRX, VBARRE and Beyond Barre and specialties of recognition in perinatal fitness.
---