---
Instructors
---
Lesly Levy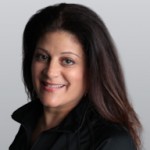 Lesly Levy, PMA_CPT, Senior Teacher Trainer for Power Pilates and VBARRE as well as former owner of Mindful Moves Pilates Center and current Director of Pilates and Pilates Programming for Apogee, has been professionally instructing within the fitness field for over 22 years. Lesly brings with her a vast knowledge of Anatomy, Kinesiology and injury prevention. Lesly obtained her first Pilates certificate from the PhysicalMind Institute, her second from Power Pilates and is Gold Certified with the PMA. She has presented at both ECA and PMA as well as become a regular presenter at Power Conferences in NYC and has traveled both within the US as well as internationally to teach Pilates Training Courses. Lesly is an ACE certified personal trainer (1992) and ACE Group fitness instructor (1993) with certifications from Mad Dog Spin, Yogafit, Indo Row, TRX, VBARRE and Beyond Barre and specialties of recognition in perinatal fitness.
---
Bob Liekens
Bob Liekens, originally from Belgium, traveled to New York City in 1983 to further explore his dance career. That same year, he started his Pilates training at The Pilates Studio. Fascinated by the Graham technique, he initially pursued studies at the Graham Center for Contemporary Dance. In 1991, he became one of the first certified teachers in the technique. Subsequently, he taught for two years at the school. In 1986 Romana Kryzanowska invited him to teach the Pilates method. Starting in 1993, he has been instrumental in building her teacher-trainer certification program. He co-created the training manual and originated the current exam system. For several years now, Bob has been invited, both nationally and internationally, to conduct teacher-training seminars, workshops, and continuing education programs. In September, 2000 he became a director at Power Pilates and was an integral part of the Power Pilates Teacher Training Certification Programs.
---
Marcia Hagemann
A native from Brazil, Márcia studied classical ballet, as well as Modern Dance, for 26 years. During her studies she was introduced to the discipline of Pilates and was amazed at the benefits achieved through this technique. In Brazil, she trained classical Pilates for 3 years with Cecilia Panelli, an instructor trained by Romana Kryzanowska. After moving to the United States, Márcia attended and completed 600 hours of training in the Power Pilates course under the supervision of Erin Horst, at Evolutions Annapolis, having as Teachers Trainers Juliet Harvey, Alison Laundrie and Bob Liekens.
Márcia has been teaching Pilates since 2003 and opened the Center of Life Pilates Studio in May 2004. In 2006 Márcia became an International Teacher Trainer for Power Pilates, and since then she has been training pilates instructors in Maryland, Virginia, D.C. and at studios in Brazil. Since becoming a Teacher Trainer, she has also been teaching a variety of continuing education courses at Power Pilates conferences.
She has extensive experience in teaching all levels, from beginner to expert, as well as clients with special physical needs. Her goal with each individual is to help achieve enhanced health and happiness through the discipline of Pilates. Márcia is also a Pilates Method Alliance certified instructor.
---
Patty Geiger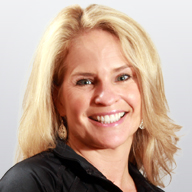 Patty Geiger has spent the last twenty-six years in the fitness arena as a coach, teacher, personal trainer, trainer of trainers, and director of group exercise programs. In 1998, she started her own business that has evolved into studioVIBE with two studios in North Carolina. Patty is a Penn State graduate with a background in competitive synchronized swimming. She was originally trained by the PhysicalMind Institute and attended intensives at The Pilates Center in Boulder prior to going through the Power Pilates Program. Patty eagerly became a Regional Director and Teacher Trainer for Power Pilates in 2003. She has received numerous "Best in Class" Awards for her studio including Best Pilates & Yoga Studio in her County for 5 consecutive years.