This workshop is geared to help you teach elderly clientele how to utilize the Classical Pilates method effectively. As Joseph used to say, You are only as old as your spine is flexible. We will discuss some common injuries, weaknesses, and limitations of our older clientele, and learn how to challenge and progress them while playing it safe and still having fun.

Instructor: Carrie Campbell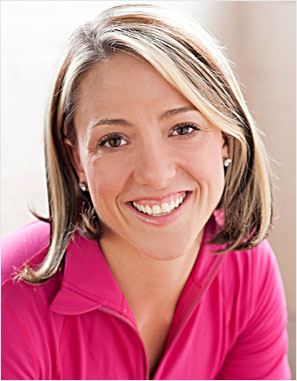 With over 14 years of teaching experience, Carrie Campbell has built an extensive client base that ranges from prenatal clients to senior citizens and includes everyone in between. She has trained many celebrity clients including Naomi Campbell, Whoopi Goldberg, Laura Linney, Mandy Moore and Mary-Louise Parker. She has been featured in several Pilates DVD's, training manuals and recently recorded an audio CD of mat work, called ""Pilates on the Go!"" In addition, Carrie has been written up in Fitness Magazine, Us Weekly, Quest, and Allure and has appeared on Good Morning America, The Today Show and the WB news. Formerly a professional ballet dancer, Carrie was introduced to Pilates in 1992 as part of her physical therapy to help her rehabilitate chronic dance injuries. She has studied with master teachers such as Bob Leikens, Susan Moran, Phoebe Higgins, Romana Kryzanowska, Alycea Ungaro and Ron Fletcher. She was comprehensively certified in both mat and apparatus through Power Pilates NYC in 1998. She graduated Magna Cum Laude from Hunter College with a degree in Psychology and Biology in 2000. She has studied anatomy, injury rehabilitation and pre and postnatal fitness in great depth. She is also certified by Beyond Barre®, Healthy Moms®, Bella Bellies®, and American Council on Exercise® and has infant, child and adult CPR/First Aid certifications. In 2003, she joined the Power Pilates Teacher Training team, so that she could help certify new teachers and share her knowledge and passion for Pilates with others. Since then, Carrie has taught numerous Teacher Training courses and Continuing Education workshops across the U.S. and inter-nationally. In 2011 she left Power Pilates to expand her own business, Positively Pilates. Currently she teaches privately, Pre and Postnatal group classes, corporate group mat classes and Continuing Education workshops in NYC & NJ.
---