NEW EDITION!
This workshop will focus on Joseph Pilates' Magic Circle and how to incorporate it into his traditional mat workouts at every level. There will be a review of technique and teaching formulas which will provide an excellent workout. Learn new ways of utilizing the Magic Circle while increasing efficient, flowing movement.

Instructor: Julie Hegge Cordier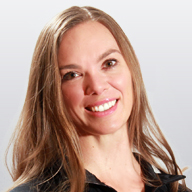 Julie is the chair of the Power Pilates Curriculum Committee and owner of BodyMind Balance, Inc. in Cincinnati, OH. She is a Power Pilates Senior Teacher Trainer, Pilates Method Alliance Certified, and Certified GYROTONIC® Master Trainer and GYROKINESIS® Pre-Trainer. Inspiring clients and nurturing teachers is her passion and she strives to keep the quality and integrity of teaching at the highest level in the Cincinnati area. Her background also includes leadership development, small business management and environmental education. She received her undergraduate degree from the University of Wisconsin, Madison.