Learn how to custom design a challenging and enjoyable Cadillac routine incorporating key elements and principles of a Power Pilates session.

Instructor: Julie Hegge Cordier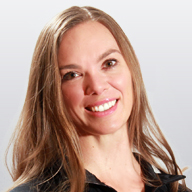 Julie is the chair of the Power Pilates Curriculum Committee and owner of BodyMind Balance, Inc. in Cincinnati, OH. She is a Power Pilates Senior Teacher Trainer, Pilates Method Alliance Certified, and Certified GYROTONIC® Master Trainer and GYROKINESIS® Pre-Trainer. Inspiring clients and nurturing teachers is her passion and she strives to keep the quality and integrity of teaching at the highest level in the Cincinnati area. Her background also includes leadership development, small business management and environmental education. She received her undergraduate degree from the University of Wisconsin, Madison.