This workshop is intended to bring awareness to the wheels of our bodies, our feet. Movement involves grounding down to lengthen up when our bodies are loaded on our feet. Whether it is in Pilates, golf, yoga, dance, running, walking, jumping or pushing off with our feet, we must bring awareness to the work that starts in the feet and works up the ankle and leg. The exercises will strengthen the feet, bringing tone, proper alignment and movement in the joints and muscles of the feet, ankle and therefore, legs and gluteals. With several joints and muscles, the feet were meant to move and this workshop gets your feet moving and reminds Pilates instructors the importance of all of the foot work exercises intended by Joseph Pilates and many of the exercises in this workshop are also great for personal training, running and most other sports.

Instructor: Gail Giovanniello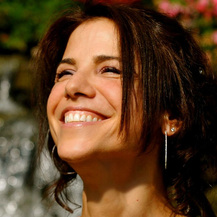 Gail Giovanniello has fascination for the limitless potential of movement and healing in the human body, and how incorporating fitness can permeate one's entire life. Her decades-long devotion to fitness has intrigued her to pursue multiple methods, however Gail finds the Pilates method to be the most effective exercise for any physical level. Having been a professional dancer for ten years, Gail now dedicates her life to keeping other people moving and feeling good. Gail is a third generation descendent teacher of the Pilates method, receiving wisdom handed down carefully and specifically from past master to present master and keeping the continuity and exactness of the method intact. Gail has trained for over ten years with Deborah Lessen, a teaching disciple of another Joseph Pilates direct-line student, Carola Trier. Gail also studied with Kelly Kane, founder of Core Integration, who incorporated anatomical knowledge to improve strength and stability. Gail believes in continuing the traditions of precision, breath, control, and alignment set forth by Joseph Pilates in the 1950′s by receiving Heritage Training from Cara Reeser, a disciple of Kathy Grant, who studied directly with Joe Pilates. Gail promotes focus and attention to detail along with an in-depth comprehension of anatomy for movement. Her extensive background as well as on-going Pilates continued education allows her to assist people with a broad range of physical concerns: post-injury rehabilitation, sports conditioning and prenatal exercise as well as posture and overall muscle toning. Gail is certified by the PMA (Pilates Method Alliance) and and is faculty for MOTR with Balanced Body. She is also the Director of Mind Your Body Pilates Teacher Training, which offers prospective Pilates instructors a comprehensive Pilates educational training in Pre-Pilates as well as on all Pilates apparatus including Reformer, Cadillac, Chair & Barrels. Gail grants profound and overall attention, interest, and concern for all her clients and gives tireless care to the upkeep of her two studio locations. She is fully trained on all Pilates Apparatus, as well as the GYROTONIC Pulley Tower and Jump Stretch Board. Gail is also a Pilates SpringTone and MOTR instructor and trained in Thai Bodywork. In June 2014, Gail Giovanniello was featured in Citibank's Spotlight on Success as one of New York's successful women in business.
---