Learn the seven proven secrets to success! Unlock your potential. Learn how to avoid all the pitfalls that stand between you and your dreams. Drop all the barriers that get in the way of you obtaining more money, happiness and opportunity. This lecture will give you the tools to enable you to grow and head toward the goals that drive your passion and make you happier and wealthier. What more can you ask?

Instructor: Carol Scott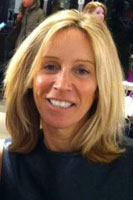 Carol is the heart and soul of ECA World Fitness Alliance, an international fitness organization. As President and C.B.O. she is responsible for the promotion, marketing, advertising, programming and voice of the brand. She is Editor in chief for the ECA e-News and ECA NEWS. Carol is an international presenter, motivational speaker and consultant. She has designed and consulted for companies large and small within the fitness business and outside of it; including Hyatt Hotels, Gatorade, Nike, Avia, Soul Cycle, and the mainstream media. She was the former National Director of Group Fitness for Equinox Fitness Clubs and has been a media spokesperson for A.C.E. and Lululemon. In 2003 Carol was awarded Program Director of the Year from the fitness organization IDEA. Carol has appeared in and contributed articles for many publications including the New York Times. She has been featured on network television including CBS, NBC and Fox. . It has been Carol's mission to use fitness as a platform for social change and to inspire a person towards greater self awareness, and happiness.
---