You have made the pitch and now it is time to see if your efforts have paid off. How does one take presentation, fans, likes, re-tweets, re-posts, etc and convert them into consumers. The focus of this presentation is the "Call to Action" or also known as closing the deal.

Instructor: Natalie Minh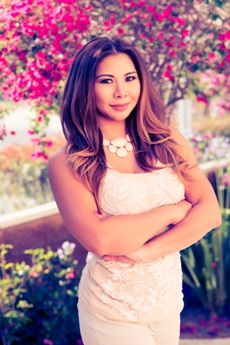 Natalie is a former IT and Finance professional (BBA - Management Information Systems, MBA, MS Finance) with Fortune 500s. After splitting 14 years between managing global UNIX and Windows systems environments, foreign exchange derivative portfolios and structuring secured finance deals in a corporate setting while not paying much attention to her health, she looked in the mirror and asked herself if this path was taking her down the road that she wanted: spending the majority of my life in a cubicle farm, overweight, and unsatisfied with life. The answer was a resounding NO and this epiphany has led her to change direction.
In 2011, Natalie took her zeal for fitness, combined it with her IT/business expertise, and launched Natalie Minh Interactive. NMI is as internet creative studio serving the health, fitness, and wellness audience. The NMI team offers comprehensive solutions ranging from internet marketing strategies, branding, web consulting, graphic design, photography, social media management and all other marketing needs. In plain terms, she combined the team's obsession with technology and marketing with the client's passion for their business. Natalie is the CEO of the FMI Guild.
---