Marni Salup, CEO and Founder, The Salup Group, brand communications and PR agency will talk to OBOW conference attendees about creating brand messages, organizing publicity tools, identifying key media, leveraging social channels, and spreading the word about your company.

Instructor: Marni Salup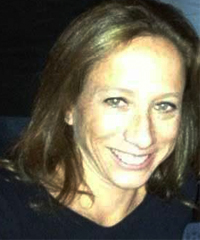 Marni Salup, Founder of The Salup Group, is a brand ideation architect with over 15 years of experience, specializing in 360˚ brand integration, content development, digital strategies, public relations, strategic partnerships and marketing communications. She builds multichannel campaigns in global and national markets for luxury and mass market, beauty, consumer packaged goods, e-commerce, entertainment, fashion, fitness, food, hospitality, lifestyle, restaurant and technology brands, companies and personalities.

Salup innovates and implements strategies that have a proven track record for success, garnering pop culture appeal, generating mainstream awareness, consumer acquisition and engagement resulting in worldwide recognition.

Renowned for identifying and leveraging next generation platforms for brand cultivation, Salup is also a highly respected media relations expert. Her savvy and compelling story ideas, angles, and strategies win clients outstanding media coverage across local, national, and global broadcast, online, and print outlets.

Salup excels at shaping brands, talent and carving out brand personalities through compelling content creation, popular social channels, innovative branded entertainment, business development and strategic partnerships.

Prior to forming The Salup Group in 1999, Salup created integrated marketing and public relations campaigns to launch brands in beauty, fashion and fitness as well as nightclubs and restaurants.

She began her career in fashion as a stylist while earning a BBA from Parsons School of Design. She worked with magazines such as Allure, Harper's Bazaar, The New York Times, and Vogue. Salup later transitioned her fashion styling skills into celebrity and corporate event planning and public relations to launch the then-popular NYC lounge, Jet Lounge, where she leveraged her fashion, talent, and social networks. In between styling and events, Salup worked on the public relations team with legendary beauty entrepreneur Bobbi Brown as she launched her brand with just three employees and five lipsticks at Bergdorf Goodman.

Now with nearly two decades of experience, Salup has created and implemented hundreds of multifaceted marketing and public relations campaigns for brands and personalities in the beauty, consumer packaged goods, fashion, fitness, food, health, lifestyle, entertainment, new media, publishing, restaurants, real estate, and technology industries.

Salup has been featured in Entrepreneur, Hamptons, New York Magazine, WWD, and more.

You can follow her on twitter @thesalupgroup and @marnisalup, find her using foursquare, learn about her "Likes" on Facebook, or read more about industry trends on her blog and website www.thesalupgroup.com. In addition, Salup is a 500-hour certified yoga teacher, a veteran windsurfer, and triathlete.
---